31 Oct

The Simply Scary Podcast – Season 1, Episode 4 – "Doorways to the Unseen"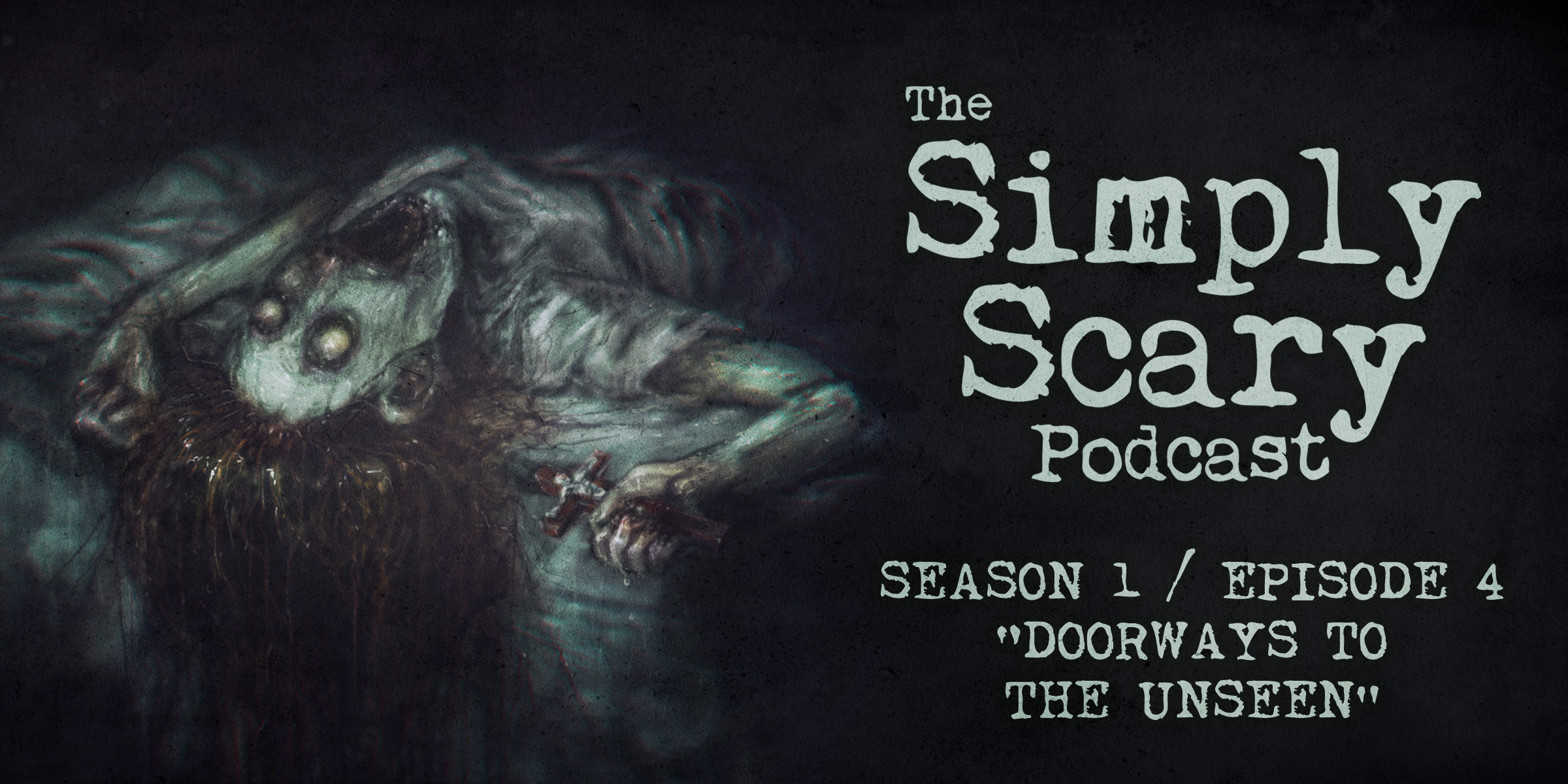 [social_share show_share_icon="yes"]
Welcome to Season 1, Episode 4 of The Simply Scary Podcast – our special Halloween 2016 bonus edition. Our fourth in our series is once again hosted by G.M. Danielson.
We know that the next Poe, Mary Shelley, or Stephen King is just waiting to be given a chance to break out of obscurity. With great pride, this fourth installment of our program – and our three featured stories – are devoted to the work of up and coming horror author James Dermond. We know from Dermond's recent collection – now available on Amazon.com – that he's the perfect guide through "Doorways to the Unseen…"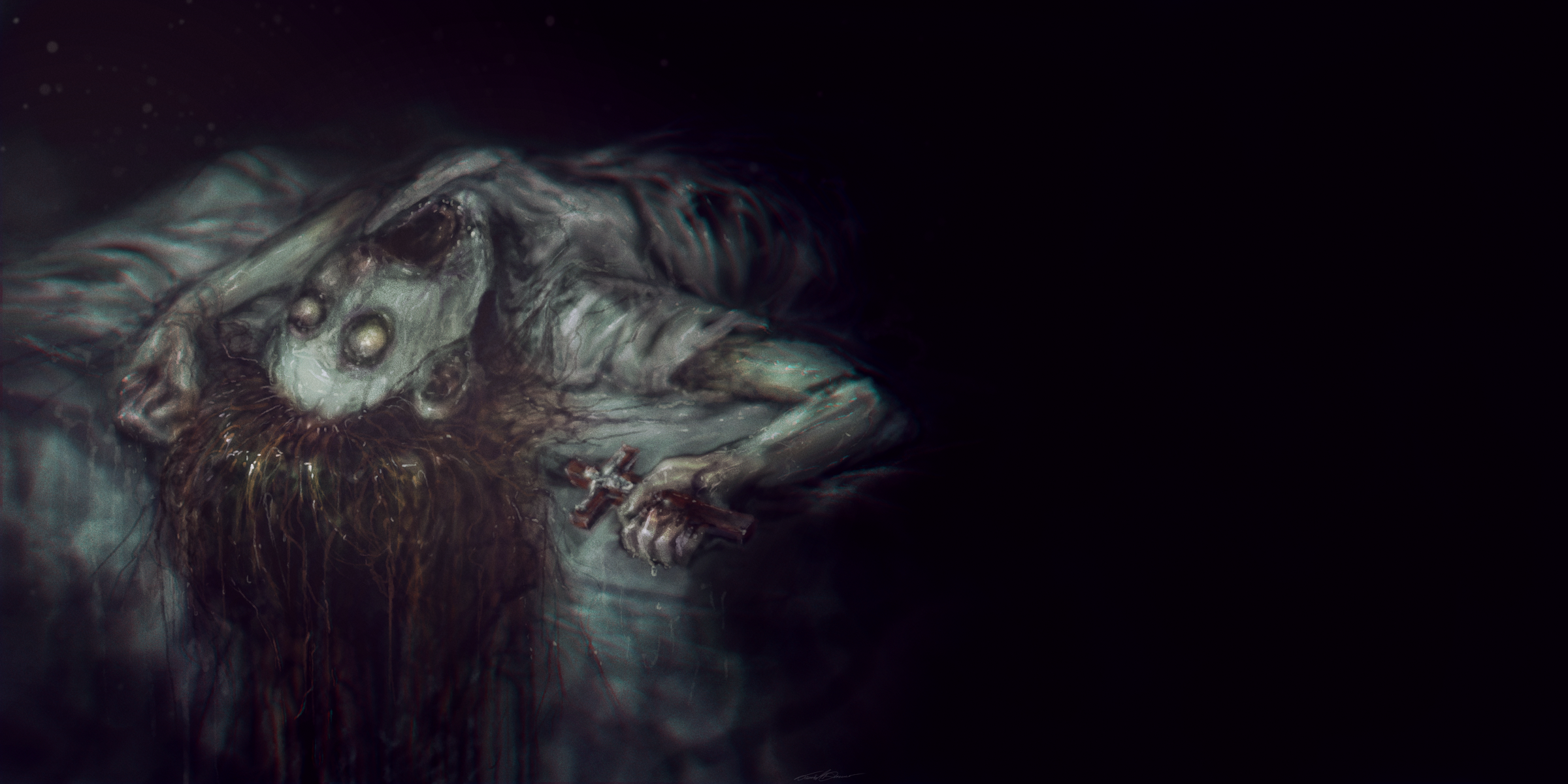 Original illustration of "The Drowned Man" by David Romero
"The Drowned Man" written by James Dermond and performed by Eden. Production and score by Jesse Cornett. Two young women and longtime friends are taking a trip to their traditional vacation spot. Unbeknownst to them, there is a malignant force that haunts their secluded home away from home. It brings with it paralyzing visions and a malicious force. 
"Grandfather's Cane" written by James Dermond and performed by Ashley Arndt. Production and score by Jesse Cornett. In this tale we meet a young woman named Megan as she attends the funeral of her Grandfather Blindt. After being strong-armed into living with Grandmother Abigail, she makes odd discoveries which her curiosity compels her to investigate. In the process, she uncovers a strange but deadly curse on her community and the connection her dearly departed grandfather has to it.  
"Returned to Dust" written by James Dermond and performed by Jesse Cornett. Production and score by Jesse Cornett. Novbrok Prison Camp is more than a military medical research facility overseen by a brutal totalitarian regime. It could be the key to turning the tide of a greater conflict in their favor. The camp staff perform fearsome experiments which attempt to tap into a long hidden, darker side of humanity. When Subject 4372 arrives, they may learn what that really means. 
Podcast executive produced and directed by: Craig Groshek
Podcast produced by: Jesse Cornett
Podcast hosted by: G.M. Danielson
Music & sound design by: Jesse Cornett
Script by: Dustin Koski and Jesse Cornett
Original artwork by: David Romero
Audio program © 2016 Chilling Entertainment, LLC – All Rights Reserved. No reproduction or use of this content is permitted without the express written consent of Chilling Entertainment, LLC. The copyrights for individually featured stories are held by the respective authors.