02 Nov

The Simply Scary Podcast – Season 1, Episode 5 – "Comfort Food"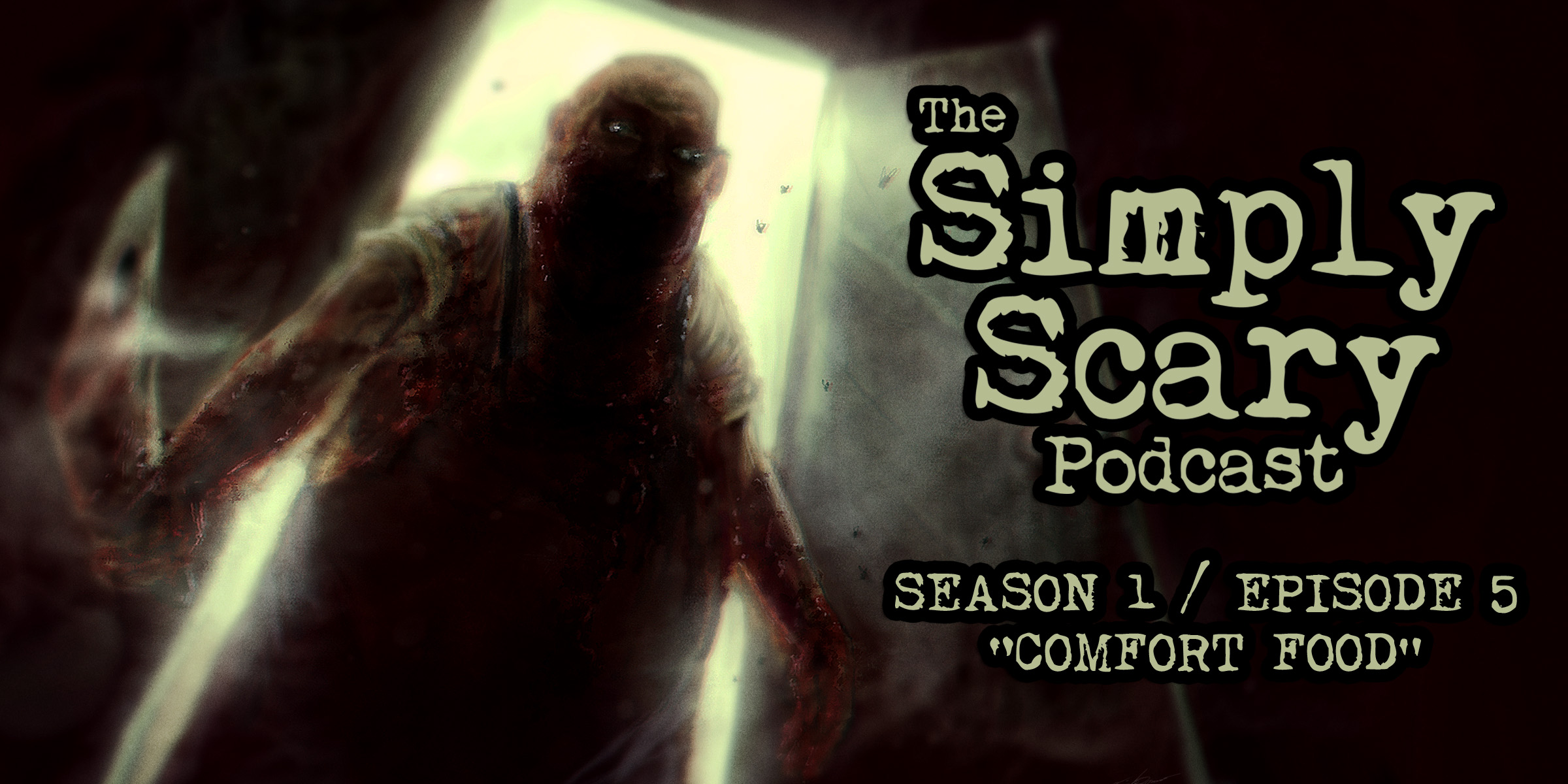 [social_share show_share_icon="yes"]
Welcome to Season 1, Episode 5 of The Simply Scary Podcast. Our fifth in our series is once again hosted by G.M. Danielson.
Halloween Season has come and gone, leaving only the faint scent of chocolate and bloody nightmares hanging in the air. Fortunately, we know exactly what to snack on during that special hangover from Halloween. Since there's nothing but Thanksgiving and Christmas ahead of us, in order to ease your post-Samhain pain, we serve up two generous servings of horrific "Comfort Food."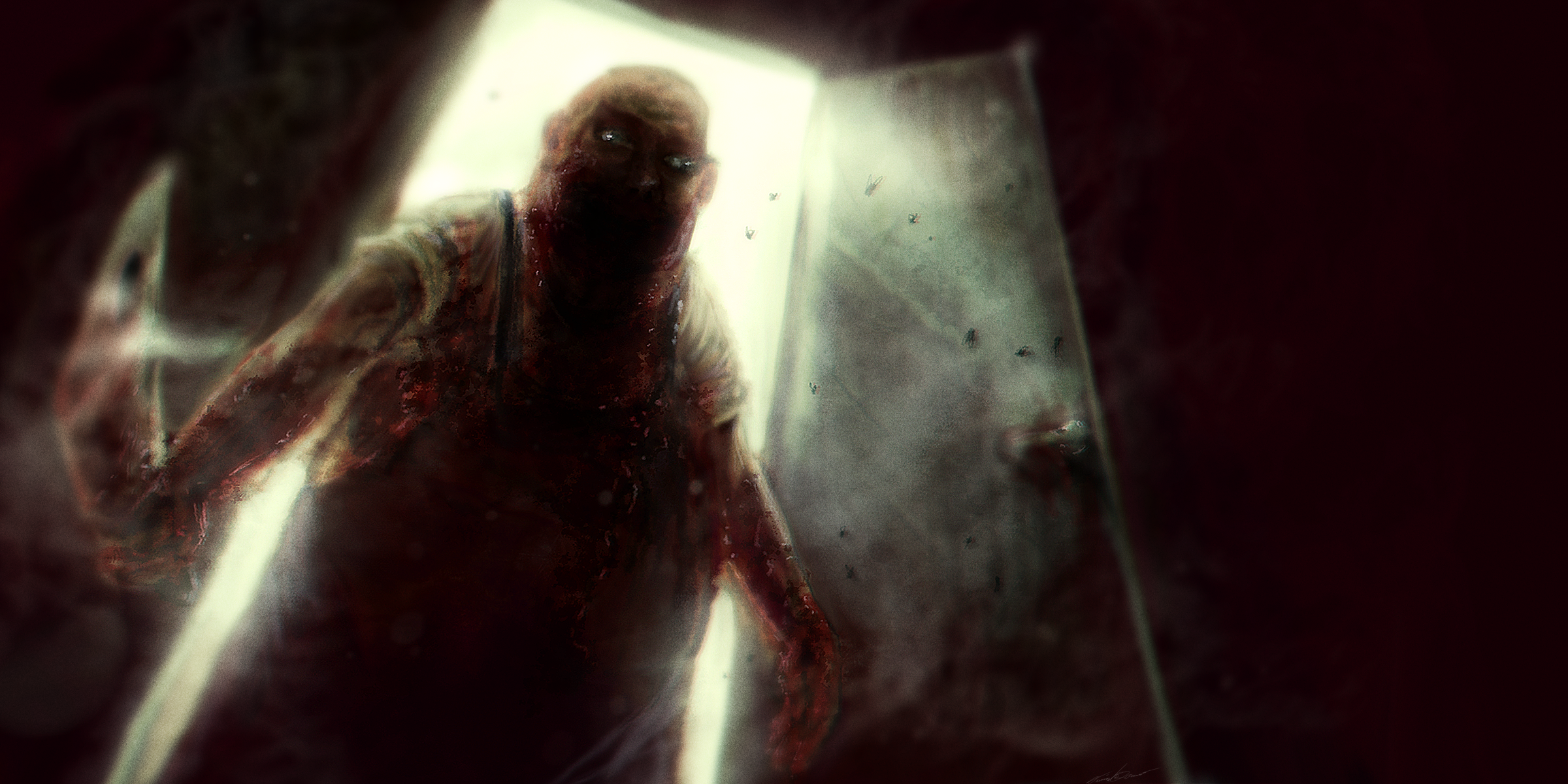 Original illustration of "Welcome to Steinfield's Burger Palace" by David Romero
"Welcome to Steinfield's Burger Palace" written by Cole Long and performed by Tyler Bowman. Production and score by Jesse Cornett. Tom has a simple need for a part time job, and the local burger joint looks like a good place to make a few easy bucks as a busboy. However, meeting the restaurant owner, Henry, and his shift leader, Cynthia, leads him into a deadly mystery. 
"Diner" written by Darren Totum and performed by Stuart Kurth. Production and score by Jesse Cornett. A man sits in a greasy spoon diner, enjoying the stale atmosphere for what it is… But the peaceful climate waits to be broken. Danger is coming… Or maybe it is already there…
Podcast executive produced and directed by: Craig Groshek
Podcast produced by: Jesse Cornett
Podcast hosted by: G.M. Danielson
Music & sound design by: Jesse Cornett
Script by: Dustin Koski and Jesse Cornett
Original artwork by: David Romero
Audio program © 2016 Chilling Entertainment, LLC – All Rights Reserved. No reproduction or use of this content is permitted without the express written consent of Chilling Entertainment, LLC. The copyrights for individually featured stories are held by the respective authors.
[youtube]https://www.youtube.com/watch?v=JrDsS91t-K4[/youtube]