08 Nov

The Simply Scary Podcast – Season 1, Episode 6 – "The Lesser of Two Evils"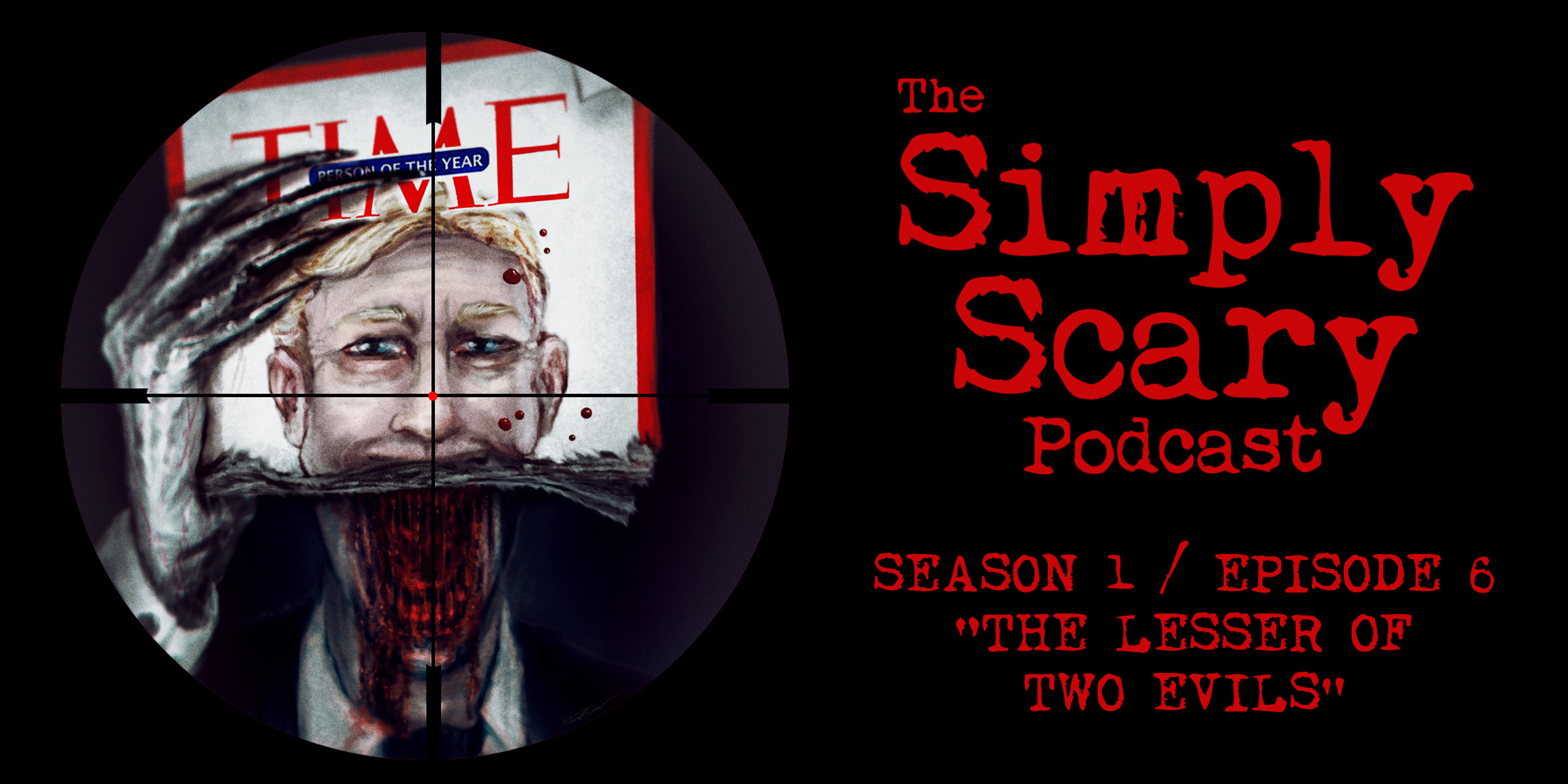 Welcome to Season 1, Episode 6 of The Simply Scary Podcast. Our sixth in our series is once hosted by Jesse Cornett.
As of the release of this episode, we're in the home stretch of the 2016 American Presidential election cycle. Many of us are beginning to get a sense of relief that this embarrassing national circus is coming to an end. Either way, roughly half to two thirds of the country is about to be profoundly disappointed and a large portion of either team's supporters fears buyer's remorse. And it just so happens that we here at the Simply Scary Podcast specialize in fear. In honor of the momentous carnival like atmosphere, we bring you an act from the freak show that reveals how, believe it or not, the situation could have been much worse…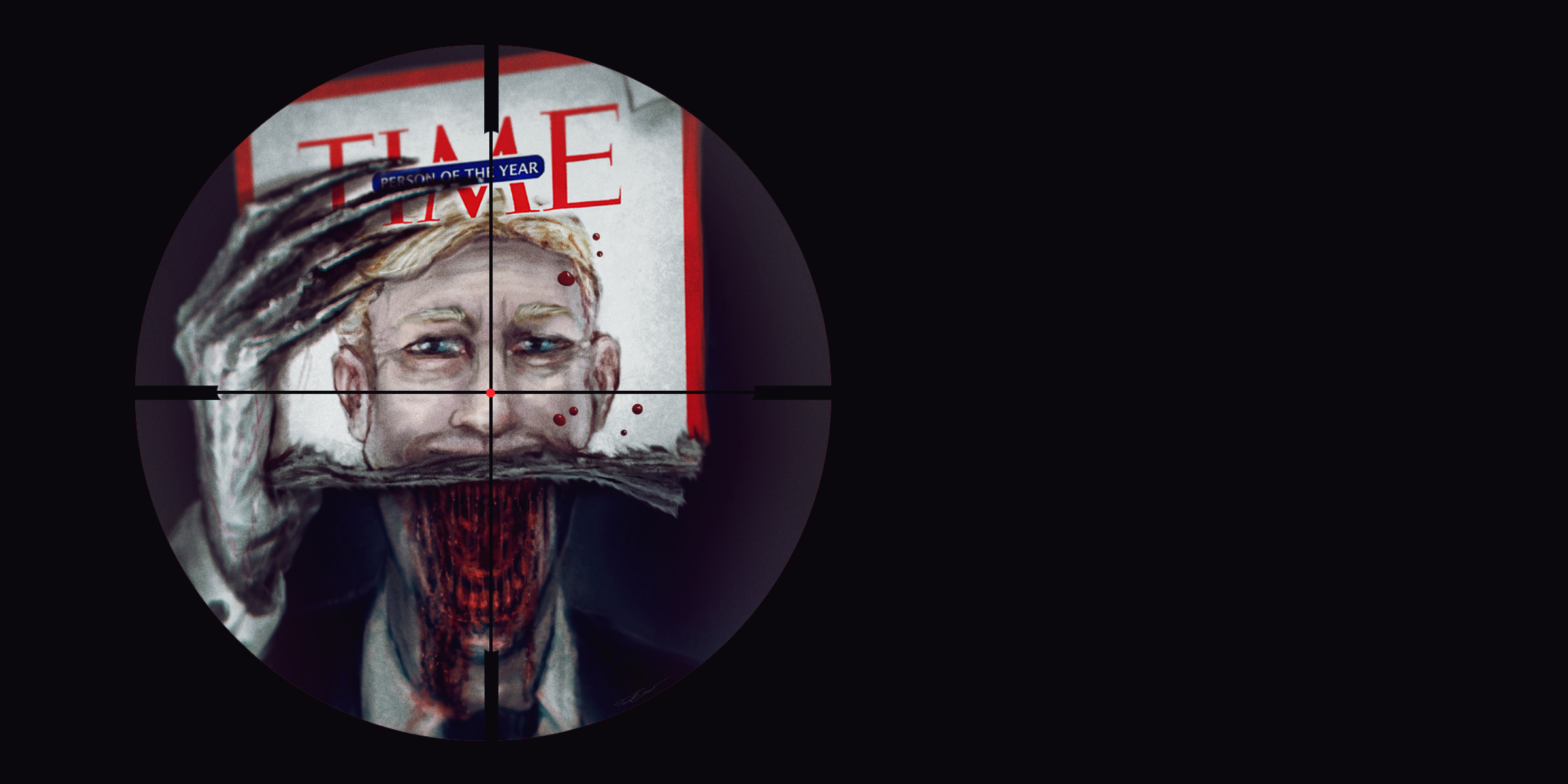 Original illustration of "Man of the People" by David Romero
"Man of the People" written by D.W Gillespie and performed by Otis Jiry. Production and score by Jesse Cornett. News of his impending death has left a former government operative feeling powerless and insignificant, as one who can only lash out in petty ways to curb his bitterness. But when an old colleague comes to call, he brings with him an opportunity that may well make our unfortunate subject one of the most important people in human history, and one of its most hated heroes.
Podcast executive produced and directed by: Craig Groshek
Podcast produced by: Jesse Cornett
Podcast hosted by: Jesse Cornett
Music & sound design by: Jesse Cornett
Script by: Dustin Koski and Jesse Cornett
Original artwork by: David Romero

Audio program © 2016 Chilling Entertainment, LLC – All Rights Reserved. No reproduction or use of this content is permitted without the express written consent of Chilling Entertainment, LLC. The copyrights for individually featured stories are held by the respective authors.