07 Jan

The Simply Scary Podcast – Season 1, Episode 19 – "Prison is Hell" (Season 1 Interlude)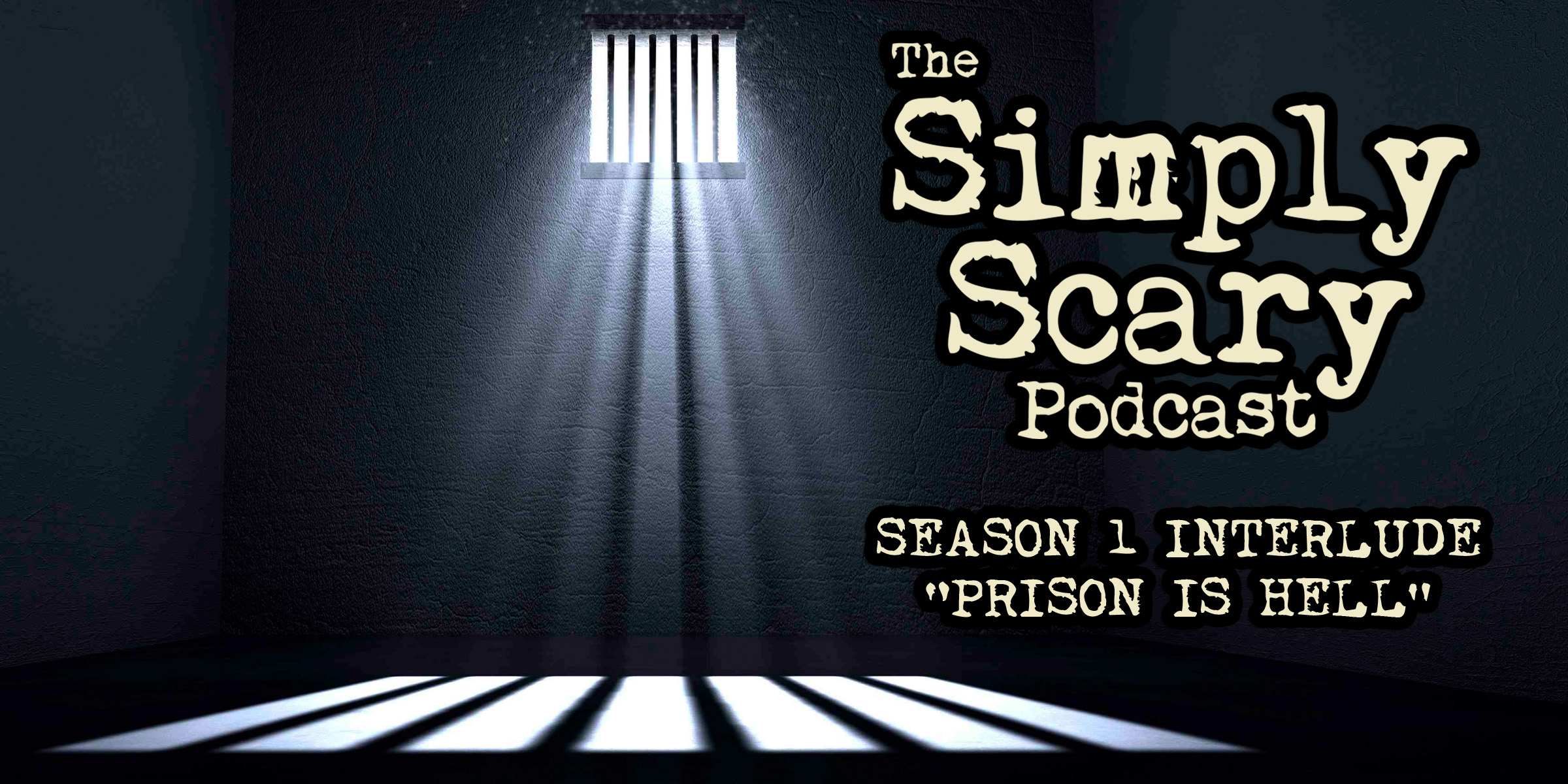 [social_share show_share_icon="yes"]
Welcome to the Season 1 Interlude of The Simply Scary Podcast. Our nineteenth in our series is once again hosted by G.M. Danielson.
We want to thank you for making the first season of The Simply Scary Podcast so very successful, and we hope the beginning of our second season will unsettle you just as well. We are scheduled to premiere Season 2 on January 11th, 2017. Until then, we would like to present you with this mini episode to make sure you are properly hungry for our premiere.
"Prison is Hell" written by Sam Marduk and performed by David Tyson. Production and score by Ronnie Dickison. A bloodthirsty killer is waiting for his time to pass. His record of murder surpasses those who he reveres but the creative sentencing of the judge may be more than even he can handle.
Podcast executive produced and directed by: Craig Groshek
Podcast produced by: Jesse Cornett
Podcast hosted by: G.M. Danielson
Music & sound design by: Jesse Cornett and Ronnie Dickison
Script by: Jesse Cornett
Audio program © 2016 Chilling Entertainment, LLC – All Rights Reserved. No reproduction or use of this content is permitted without the express written consent of Chilling Entertainment, LLC. The copyrights for individually featured stories are held by the respective authors.
[youtube]https://www.youtube.com/watch?v=v1gOXHI_72E[/youtube]