03 Mar

Horror Hill – Season 3, Episode 23 – "Lanes of Pain (Part 2)"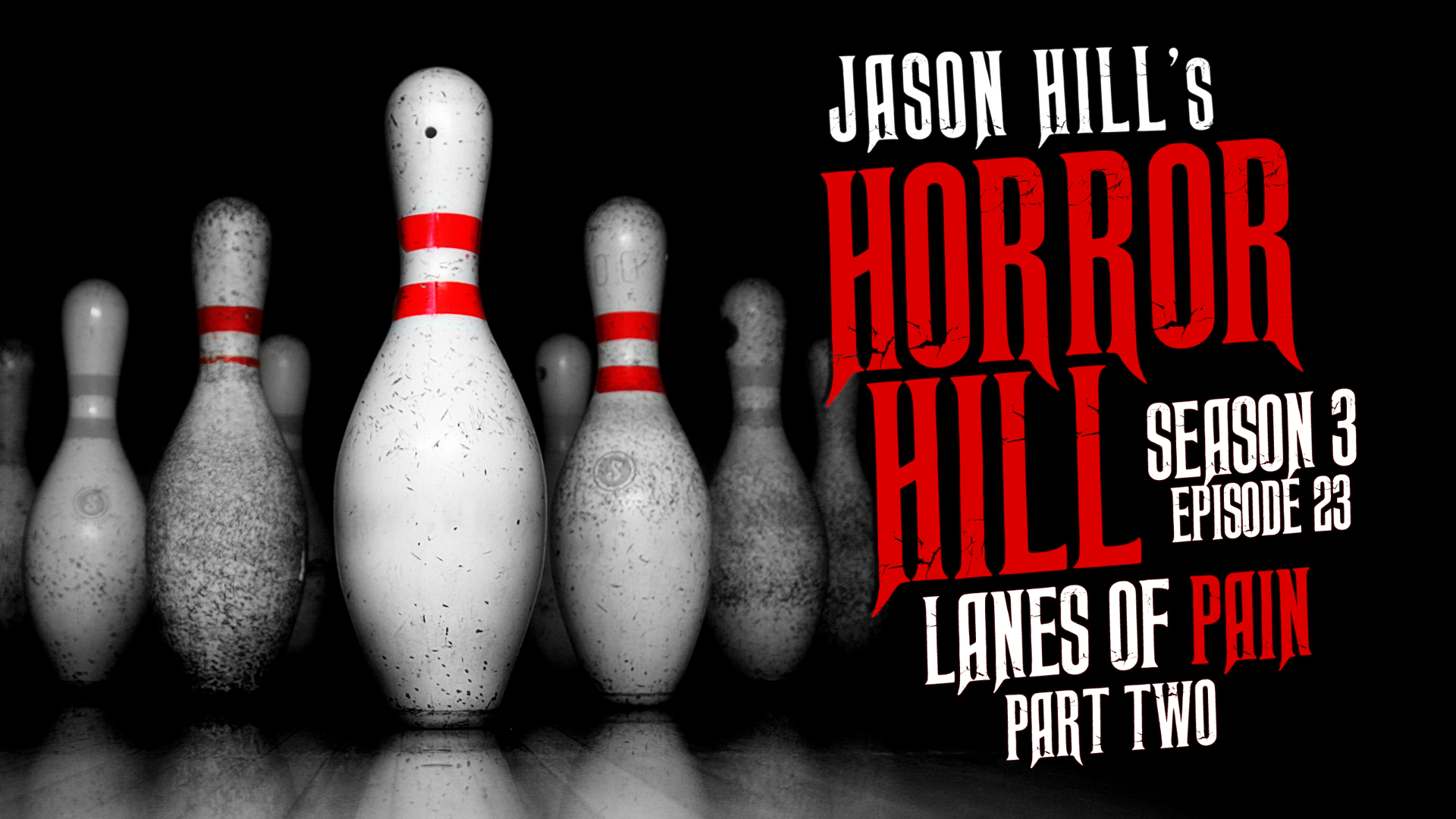 [field title]
[ [field date] ]
In this episode of Horror Hill, we bring you the final part (and thrilling conclusion) of Geoff Sturtevant's "The Destroyer", performed by host and narrator Jason Hill, where we'll once again find ourselves "balls deep" in the misadventures of Bob Mason and his championship bowling team.
The version of this podcast which is made freely available here contains the listed story in its entirety. To enjoy a premium, ad-free version of this episode, as well as our extensive audio archive of other terrifying tales, please sign up for a Patrons account today.
STORIES FEATURED IN THIS EPISODE
A NOTE TO LISTENERS: The episode available here is ad-supported. To access this and other episodes of this program ad-free, sign up to become a Patron today at Chilling Tales for Dark Nights. In our Patrons-only members area, you'll get access to HQ MP3 copies of all of our podcast episodes – totally free of advertisements – plus access to hundreds of stand-alone audio horror productions dating back to 2012. You'll also be helping to support this program and the team that bring it to you every week.  Thank you for your support!
MORE RECENT EPISODES OF THIS SHOW
OTHER EPISODES YOU MIGHT ENJOY