22 Jan

Scary Stories Told in the Dark – Bonus Episode # 1 – "Say Your Prayers"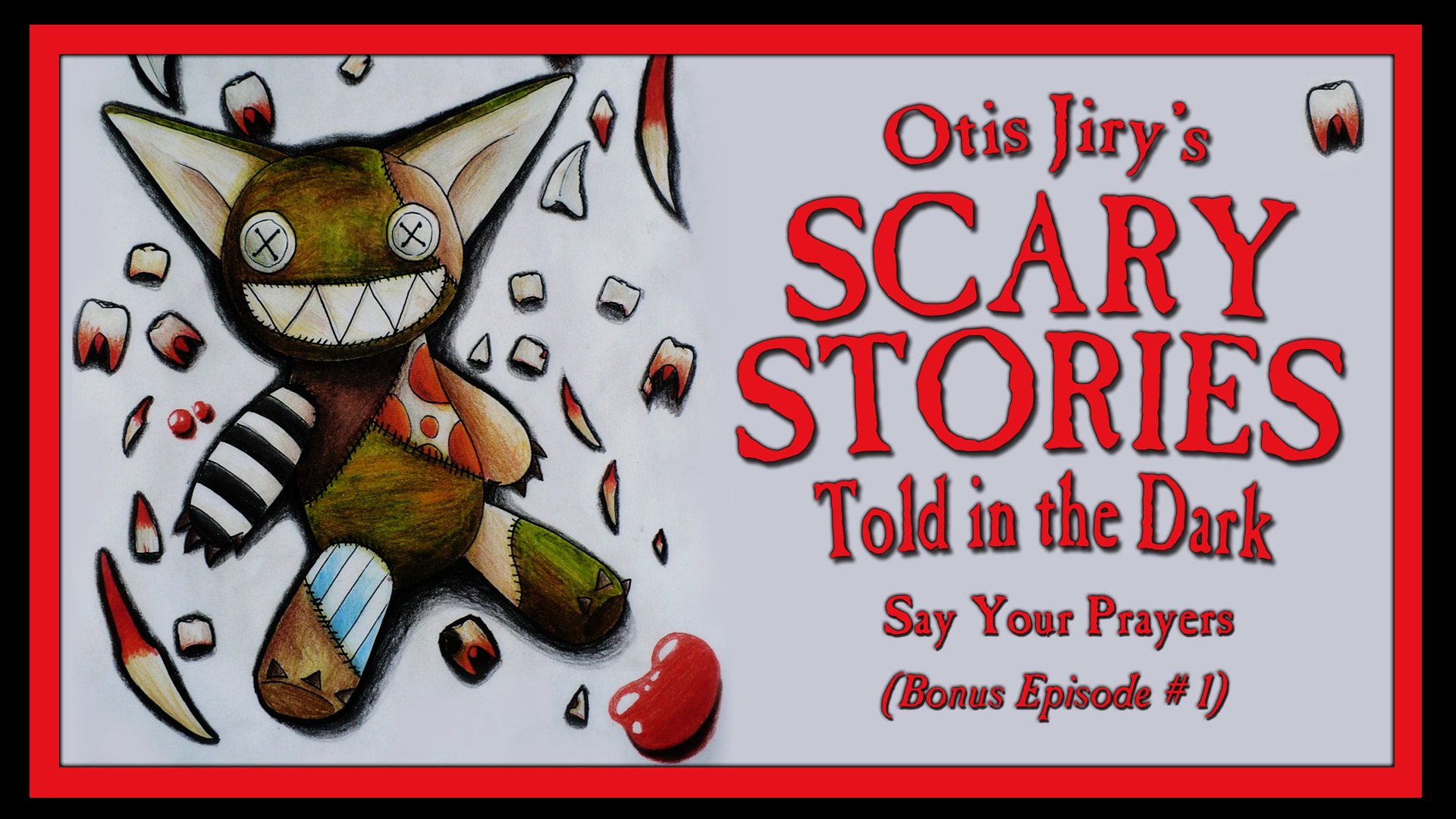 LISTEN TO THE EPISODE NOW
A NOTE TO LISTENERS: The episode available here is ad-supported. To access this and other episodes of this program ad-free, sign up to become a Patron today at Chilling Tales for Dark Nights. In our Patrons-only members area, you'll get access to HQ MP3 copies of all of our podcast episodes – totally free of advertisements – plus access to hundreds of stand-alone audio horror productions dating back to 2012. You'll also be helping to support this program and the team that bring it to you every week.  Thank you for your support!
[social_share show_share_icon="yes"]
[field title]
[ [field date] ]
Welcome to Bonus Episode # 1 of Scary Stories Told in the Dark, starring Otis Jiry.
In this bonus episode of Scary Stories Told in the Dark, we bring you two terrifying tales from authors Josh Malerman and Stephan D. Harris, performed by host and narrator Otis Jiry, about malevolent mothers and paranormal protectors.
If you enjoyed "The One You Live With" by Bram Stoker Award-winning publisher, Crystal Lake Publishing, and author Josh Malerman, please consider checking out and purchasing the anthology it's a part of, entitled: Gutted: Beautiful Horror Stories — a disturbing journey into the beauty that rests inside the very heart of darkness. The book contains fifteen short horror stories and a poem which span nearly every twisted corner of the horror and dark fiction genres. In it, among other things, you'll hear about a woman that experiences an emotional reckoning inside a haunted house, a man that awakens a vengeful spirit and learns the terrible price of settling scores, and a father that sees his daughter rescued after a cold case is solved, only to learn the tragic limits of his love… and much, much more! The Gutted anthology features the most celebrated voices in dark fiction, including Clive Barker, Neil Gaiman and Ramsey Campbell, as well as a number of exciting new talents.  So pick up your copy today!
The version of this podcast which is made freely available here contains both stories listed. To enjoy premium, extended versions of our regularly scheduled episodes – as well as our extensive audio archive of other terrifying tales – please sign up for a Patrons account today
STORIES FEATURED IN THIS EPISODE