18 Jul

Scary Stories Told in the Dark – Season 2, Episode 10 – "Legends and Lore"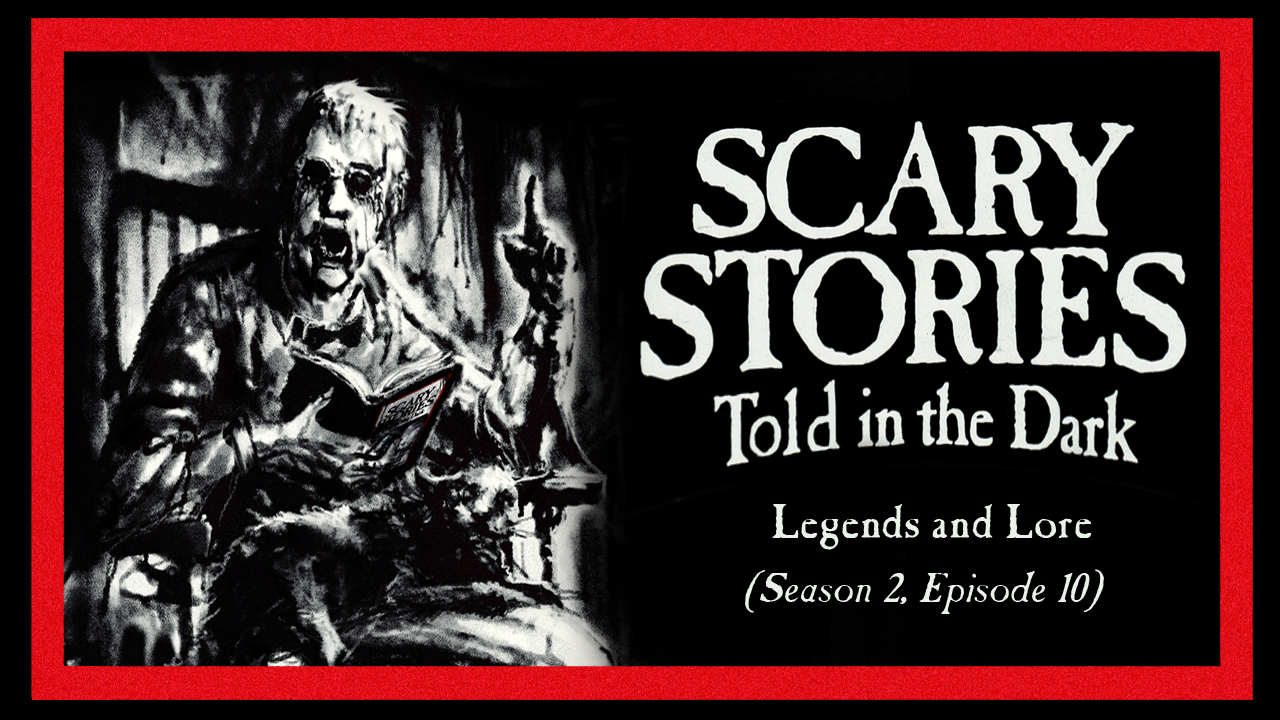 [social_share show_share_icon="yes"]
In this episode of Scary Stories Told in the Dark, we bring you four terrifying tales by authors Brian Martinez, Meagan J. Meehan, Jon Grilz, and Drew Stepek, performed by host and narrator Otis Jiry, about horrific hunger, phantasmal fiends and friendship, haunted hotels, and the painful side of pleasure, all of them from the cutting room floor of Chilling Tales for Dark Nights' newest crowd-funded horror anthology series, live now at Kickstarter.com.
Today's episode is sponsored by our friends at Shudder.com, the premium streaming video service from AMC Networks. Shudder's got the largest, fastest-growing selection of horror, thriller, and supernatural content  in the world. At Shudder, you can stream ad-free on all your favorite devices, and choose from a number of their exclusive titles, such as Rob Zombie's 31 and Brandon Christensen's Still Born, or from one of their countless collections, including 30 of the best horror films you won't find on Netflix. For those days when terror of the audio variety isn't enough to satisfy your taste for terror, Shudder's got your covered.
To try Shudder 100% FREE for 30 days, go to Shudder.com/podcast and use promo code "TOLD" to let them Otis Jiry sent you, and spend the next 30 days streaming some of the greatest horror entertainment in the world for FREE!
The version of this podcast which is made freely available here contains the first 2 stories listed. To enjoy the premium, extended version of this episode – as well as our extensive audio archive of other terrifying tales – please sign up for a Patrons accounts today.
STORIES FEATURED IN THIS EPISODE
[youtube width=500]https://www.youtube.com/watch?v=5-7eFi8gvhU[/youtube]
LISTEN TO THE EPISODE NOW
A NOTE TO LISTENERS: The episode available here is ad-supported. To access this and other episodes of this program ad-free, sign up to become a Patron today at Chilling Tales for Dark Nights. In our Patrons-only members area, you'll get access to HQ MP3 copies of all of our podcast episodes – totally free of advertisements – plus access to hundreds of stand-alone audio horror productions dating back to 2012. You'll also be helping to support this program and the team that bring it to you every week.  Thank you for your support!