26 Sep

Scary Stories Told in the Dark – Season 2, Episode 17 – "Malevolent Mysteries"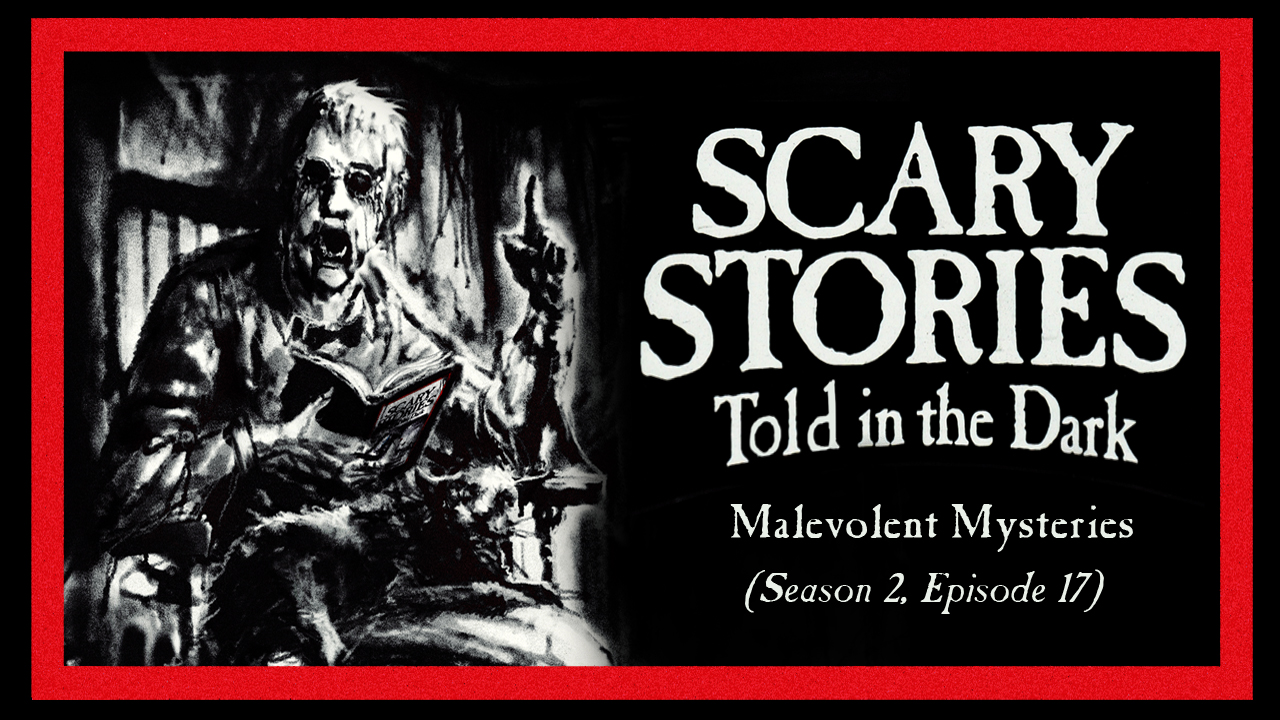 [social_share show_share_icon="yes"]
In this episode of Scary Stories Told in the Dark, we bring you five terrifying tales from authors StupidDialUp, Joe Terrell, and Stephan D. Harris, as well as two anonymous authors, performed by host and narrator Otis Jiry, about eerie encounters, terror-stricken towns, paranormal pacts, vengeful anniversaries, and infernal forerunners.
The version of this podcast which is made freely available here contains the first 3 stories listed. To enjoy the premium, extended version of this episode – as well as our extensive audio archive of other terrifying tales – please sign up for a Patrons accounts today.
THANK YOU TO OUR SPONSORS


Today's episode of Scary Stories Told in the Dark is brought to you by Empty Faces and Audible.
Audible has the largest selection of audio books on the planet, which lets you fill your fall with more stories, such as It, The Shining, and The Dark Tower Series from Stephen King, the complete Blackwater saga from Michael McDowell, and Bad Man, the latest, long-awaited novel from Reddit NoSleep author Dathan Auerbach, writer of the infamous Penpal series. The classics are there too, with collections of tales from H.P. Lovecraft, Richard Matheson, Bram Stoker and many, many more!
For my listeners, Audible is now offering 30 days to try Audible free, which includes your choice of any audio book plus two Audible Originals. You'll get your first audio book free and get the chance to select two titles from a curated list of Audible Originals when you try Audible for 30 days. Visit Audible.com/told, or text TOLD to 500.
If you're up for adventures of not just the audio variety, but interactive as well, Empty Faces may just become your newest obsession. If you haven't heard of it yet, Empty Faces is a monthly membership that spins dark tales for you to investigate through clues, codes, and ciphers.  Each box includes items to aid your investigation, correspondence to interpret, objects to explore, and messages to analyze! Nothing is as it seems.  Like a ghost hunter, you've got to look closely at all the materials and think outside the box.
My listeners will all get 10% off their first box with the promo code TOLD. So what are you waiting for?  Visit Empty Faces today, and find out if you've got what it takes to stop the evil…
STORIES FEATURED IN THIS EPISODE
"Mary" by an anonymous author (credited as "The Fox God")
LISTEN TO THE EPISODE NOW
A NOTE TO LISTENERS: The episode available here is ad-supported. To access this and other episodes of this program ad-free, sign up to become a Patron today at Chilling Tales for Dark Nights. In our Patrons-only members area, you'll get access to HQ MP3 copies of all of our podcast episodes – totally free of advertisements – plus access to hundreds of stand-alone audio horror productions dating back to 2012. You'll also be helping to support this program and the team that bring it to you every week.  Thank you for your support!