31 May

Scary Stories Told in the Dark – Season 6, Episode 5 – "Insidious Inversions"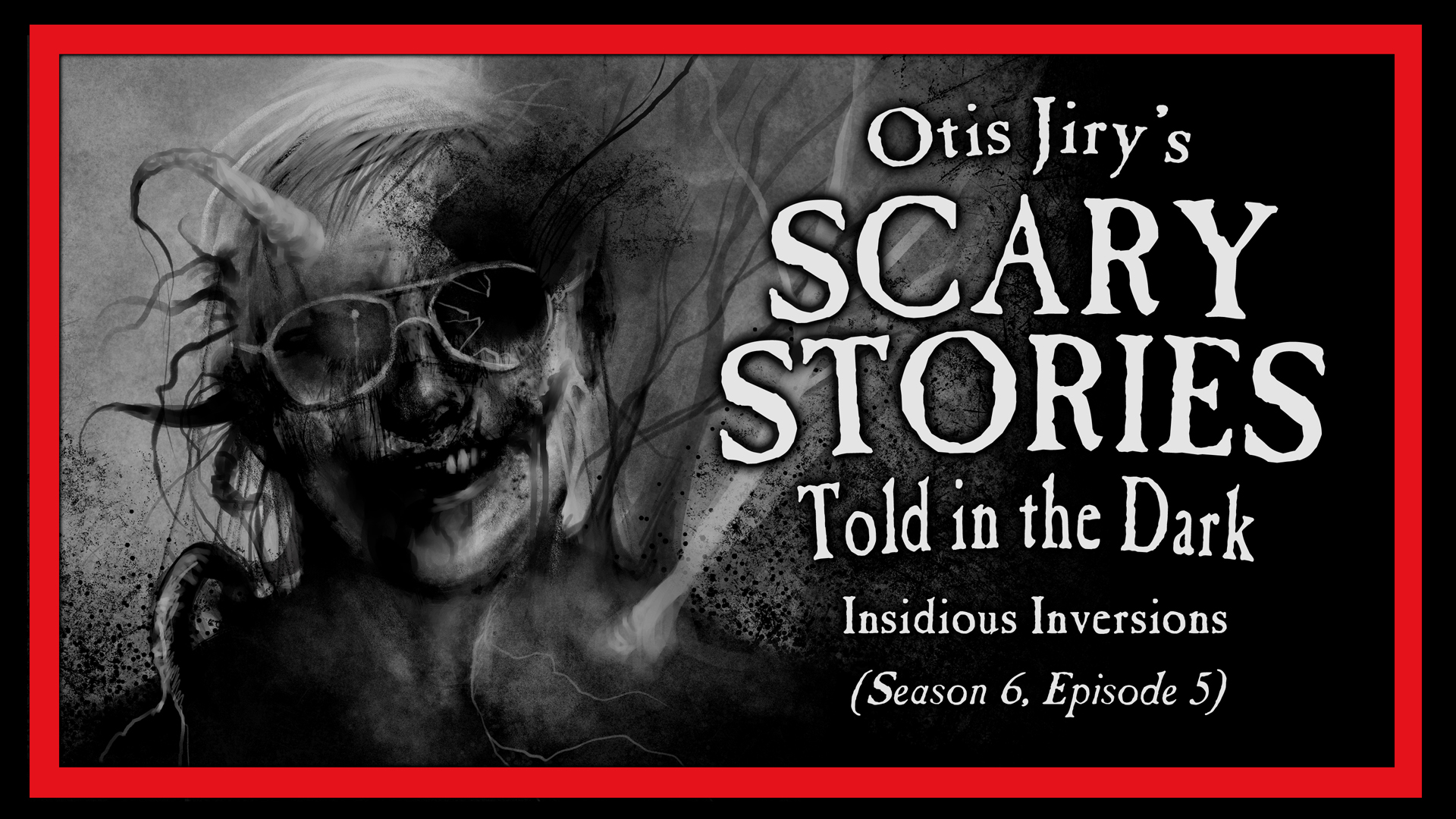 MORE RECENT EPISODES OF THIS SHOW
LISTEN TO THE EPISODE NOW
A NOTE TO LISTENERS: The episode available here is ad-supported. To access this and other episodes of this program ad-free, sign up to become a Patron today at Chilling Tales for Dark Nights. In our Patrons-only members area, you'll get access to HQ MP3 copies of all of our podcast episodes – totally free of advertisements – plus access to hundreds of stand-alone audio horror productions dating back to 2012. You'll also be helping to support this program and the team that bring it to you every week.  Thank you for your support!
[social_share show_share_icon="yes"]
In this episode of Scary Stories Told in the Dark, we bring you four terrifying tales from author Christopher Maxim, performed by host and narrator Otis Jiry, about unexpected entrances, villainous voices, creepy cults, and sinister secrets.
Today, we're asking for your help, if you're able to offer it, on behalf of tonight's talented featured author. Regrettably, Chris has been hard-hit both financially and physically by the coronavirus pandemic. He suffers from a high-risk health condition that's left him immuno-compromised and quarantined indefinitely. Coupled with serious issues collecting unemployment, Chris has found it difficult to make ends meet, let alone afford the treatment he needs to improve his health. So, we'd like to ask you a simple favor: if you're able to help in any way, whether by donating to him directly, or by purchasing his books on Amazon.com, it would mean a lot to all of us.
We've set up an author profile for Chris on our website, at https://www.SimplyScaryPodcast.com/maxim. On that page, you'll find links to Chris's Amazon page, as well as an assortment of his featured books. You'll also find a donation link that will allow you to show your appreciation for his bone-chilling fiction by contributing a few dollars to him directly. Just look for the donation link us his social media links, at the top of the page. You can also use the page to contact Chris, if you'd like to ask about other ways to help. From Chris and everyone on our team, thank you for your support of indie horror and of our talented writers in their time of need.
The version of this podcast which is made freely available here contains the first two stories listed. To enjoy the premium, extended version of this episode – as well as our extensive audio archive of other terrifying tales – please sign up for a Patrons accounts today.
STORIES FEATURED IN THIS EPISODE
OTHER EPISODES YOU MIGHT ENJOY