08 Dec

The Simply Scary Podcast – Season 1, Episode 14 – "Paranormal Imprisonment"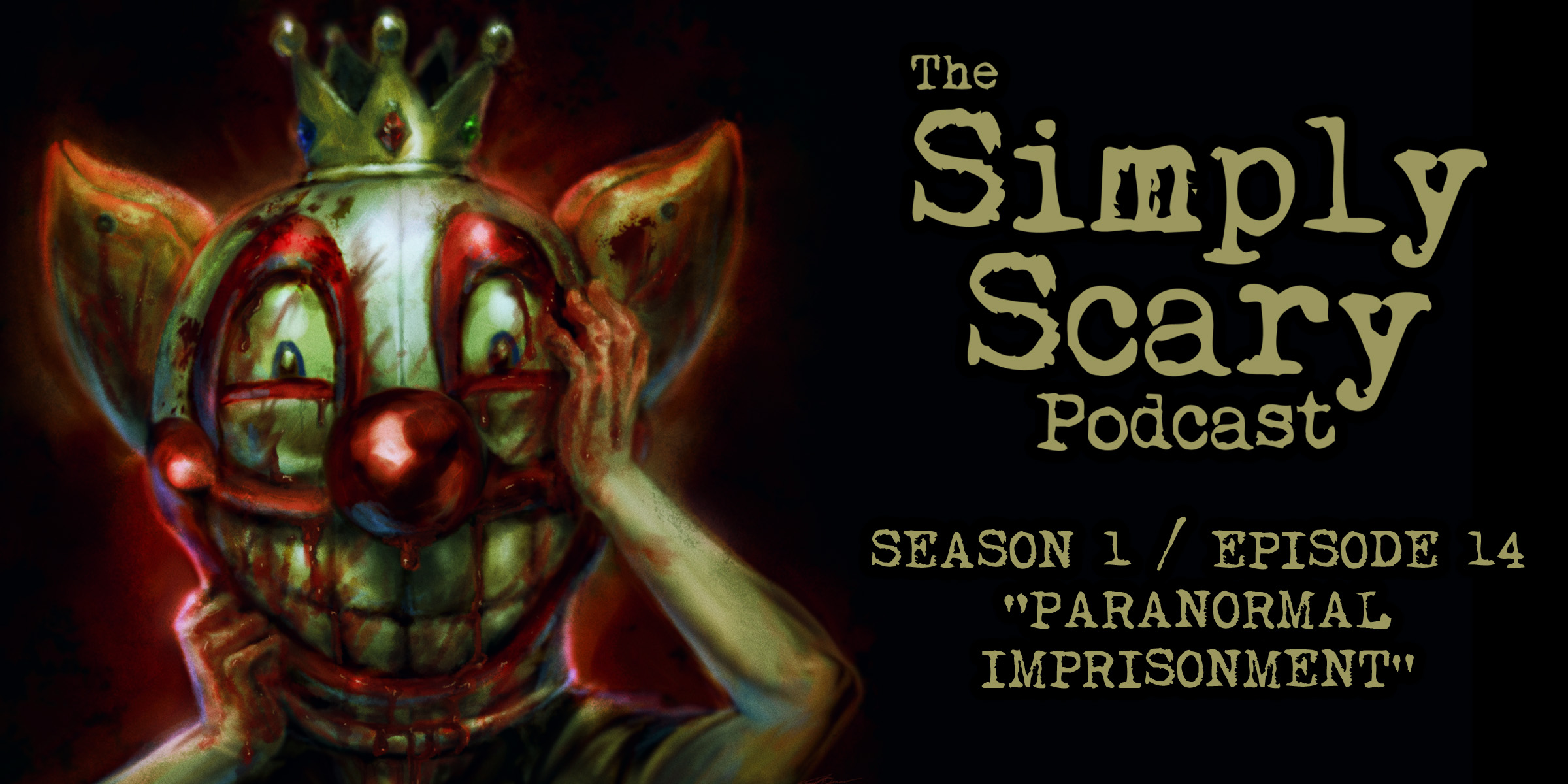 Welcome to Season 1, Episode 14 of The Simply Scary Podcast. Our fourteenth in our series is once again hosted by G.M. Danielson.
When we think of what it means to be imprisoned, we imagine the tangible: stone walls, iron bars… armed guards… Yet, these are not the true keys to apprehension and imprisonment… In fact, we submit that the best way to confine a person may be through coercion, fear and intimidation. What better way to accomplish these goals than violating the laws of nature to manipulate the situation supernaturally, thereby, confusing your prey and prohibiting them from comprehending what is happening around them. Thus, the creepy concoctions we've assembled for this episode are devoted to that very pretense, a terrifying recipe for "Paranormal Imprisonment."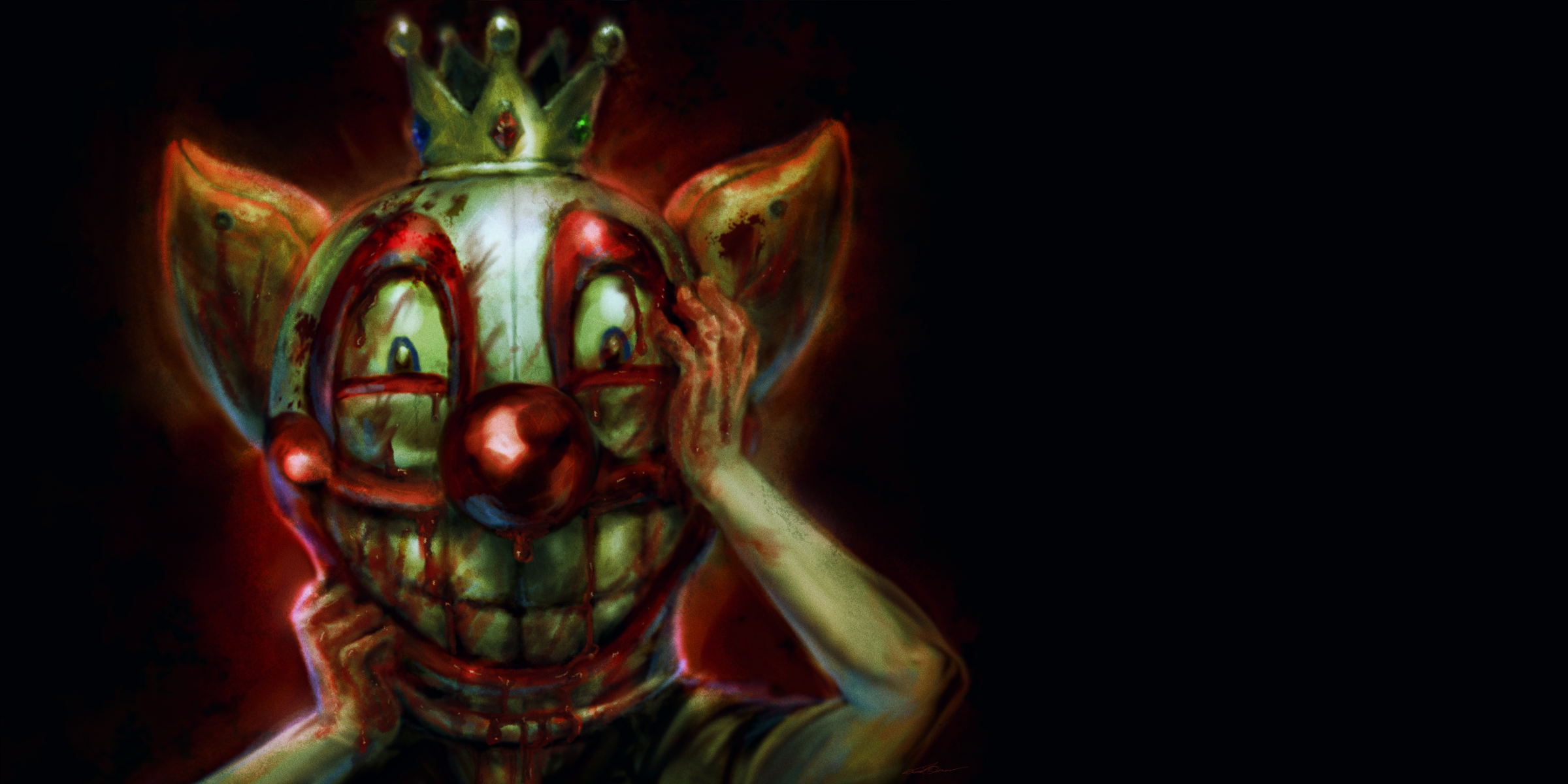 Original illustration of "Crown the Clown" by David Romero
"Letters From Prison" written by Andrew Harmon and performed by John Evans. Production and score by Jesse Cornett. This allegory of incarceration gives us a view into the world of a free man, both liberated and oblivious. Someone who is not so free begins sending mysterious yet disturbing correspondences from prison. There are questions surrounding the reason for the letters and regarding their origin, and something feels decidedly wrong about the unassuming, yet still unsettling messenger and his daily deliveries. As our recipient unravels these riddles, he may unleash something that was better off constrained.
"Why I Was Released From Prison" written by Seamus Coffey and performed by Henrique Couto. Production and score by Luke Hodgkinson. This tale centers on a man who lost his freedom many years ago. His nonviolent crime thrust him into a world where he feared he could not make it – in a prison with a particularly violent history – whose victims stay unquiet long after they die.
"Crown the Clown" written by Elias Witherow and performed by Kailaan Scott Carter. Production and score by Luke Hodgkinson. At a child's birthday party, a lad from a well-to-do family is used to having things go his way and is spoiled to that luxury. But his Grandparents' gift will teach him just how badly things can go for him.
Podcast executive produced and directed by: Craig Groshek
Podcast produced by: Jesse Cornett
Podcast hosted by: G.M. Danielson
Music & sound design by: Jesse Cornett and Luke Hodgkinson
Script by: Dustin Koski and Jesse Cornett
Original artwork by: David Romero
Audio program © 2016 Chilling Entertainment, LLC – All Rights Reserved. No reproduction or use of this content is permitted without the express written consent of Chilling Entertainment, LLC. The copyrights for individually featured stories are held by the respective authors.
[youtube]https://www.youtube.com/watch?v=N006BKEdM3c[/youtube]