25 Sep

The Simply Scary Podcast – Season 3, Episode 8 – "Evil Idols"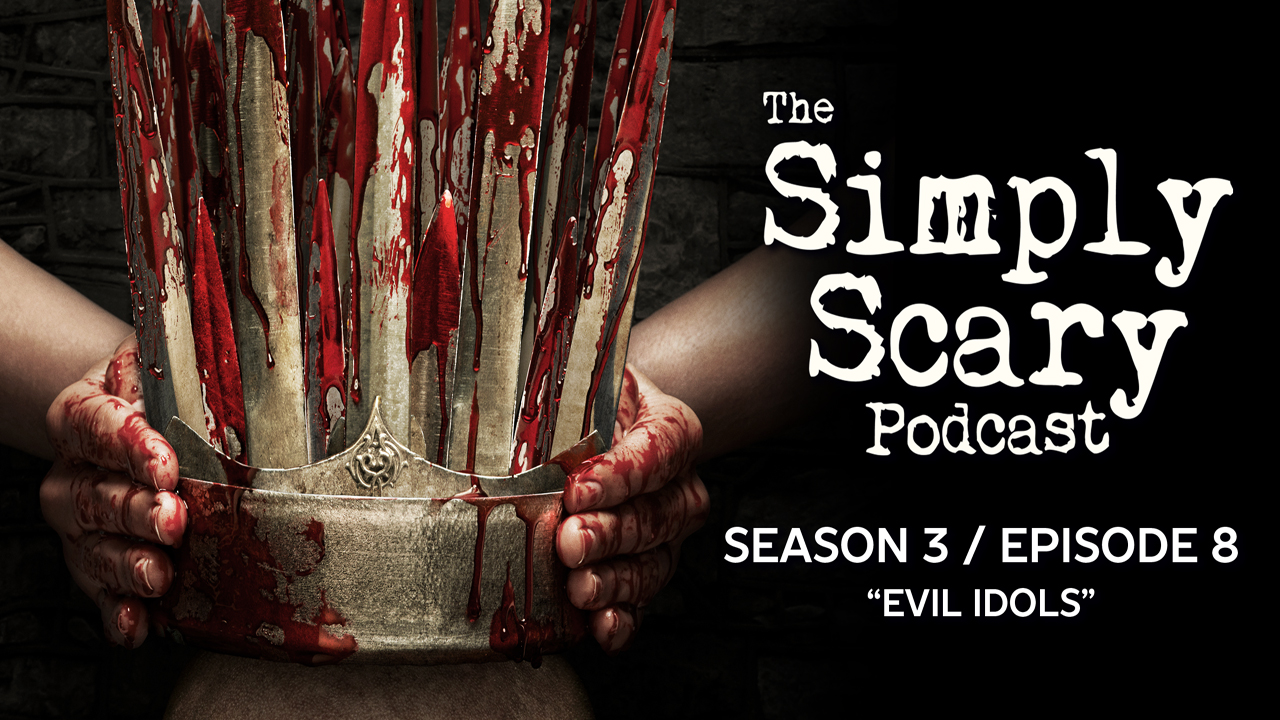 This program is intended for mature audiences, and may contain strong language, adult themes, and content of a violent nature, which may not be appropriate for everyone. Listener discretion is advised.
In this episode of The Simply Scary Podcast, we'll be your guide tonight through the twisted worlds and disturbed imaginations of several amazing authors, featuring performances from five hand-picked Evil Idol 2018 contestants, who made a big splash with our judging panel and audience in the first round of this year's competition.


The Evil Idol competition is hosted exclusively on the Chilling Tales for Dark Nights YouTube channel. Starting October 1st, the 10 contestants that advanced from Round 1 will begin competing to see which 5 of them will advance to the 3rd and final round in mid-October.


We need your help to decide who will be crowned the monarch of the macabre. Each contestant will be performing a full-length tale of terror, and after their performances, you'll have the chance to up or down-vote each competitor, and help decide whether they advance to the final round or not. Listening and voting are both 100% FREE, so don't forget to check it out and participate, and help us crown the next king or queen of the crypt. Again, round 2 of the competition begins October 1st on Chilling Tales for Dark Nights' YouTube channel, or visit Chillingtalesfordarknights.com/evilidol2018, for more information today.
The version of this podcast which is made freely available here contains advertisements. To enjoy the ad-free premium version of this episode – as well as our extensive audio archive of other terrifying tales and extended podcast episodes – please sign up for a Patrons accounts today.
Stories featured in this episode
LISTEN TO THE EPISODE NOW
A NOTE TO LISTENERS: The episode available here is ad-supported. To access this and other episodes of this program ad-free, sign up to become a Patron today at Chilling Tales for Dark Nights. In our Patrons-only members area, you'll get access to high-quality, downloadable MP3 copies of all of our podcast episodes – totally free of advertisements – plus access to hundreds of stand-alone audio horror productions dating back to 2012. You'll also be helping to support this program and the team that bring it to you every week.  Thank you for your support!