17 Nov

The Simply Scary Podcast – Season 1, Episode 8 – "Watching from the Woods"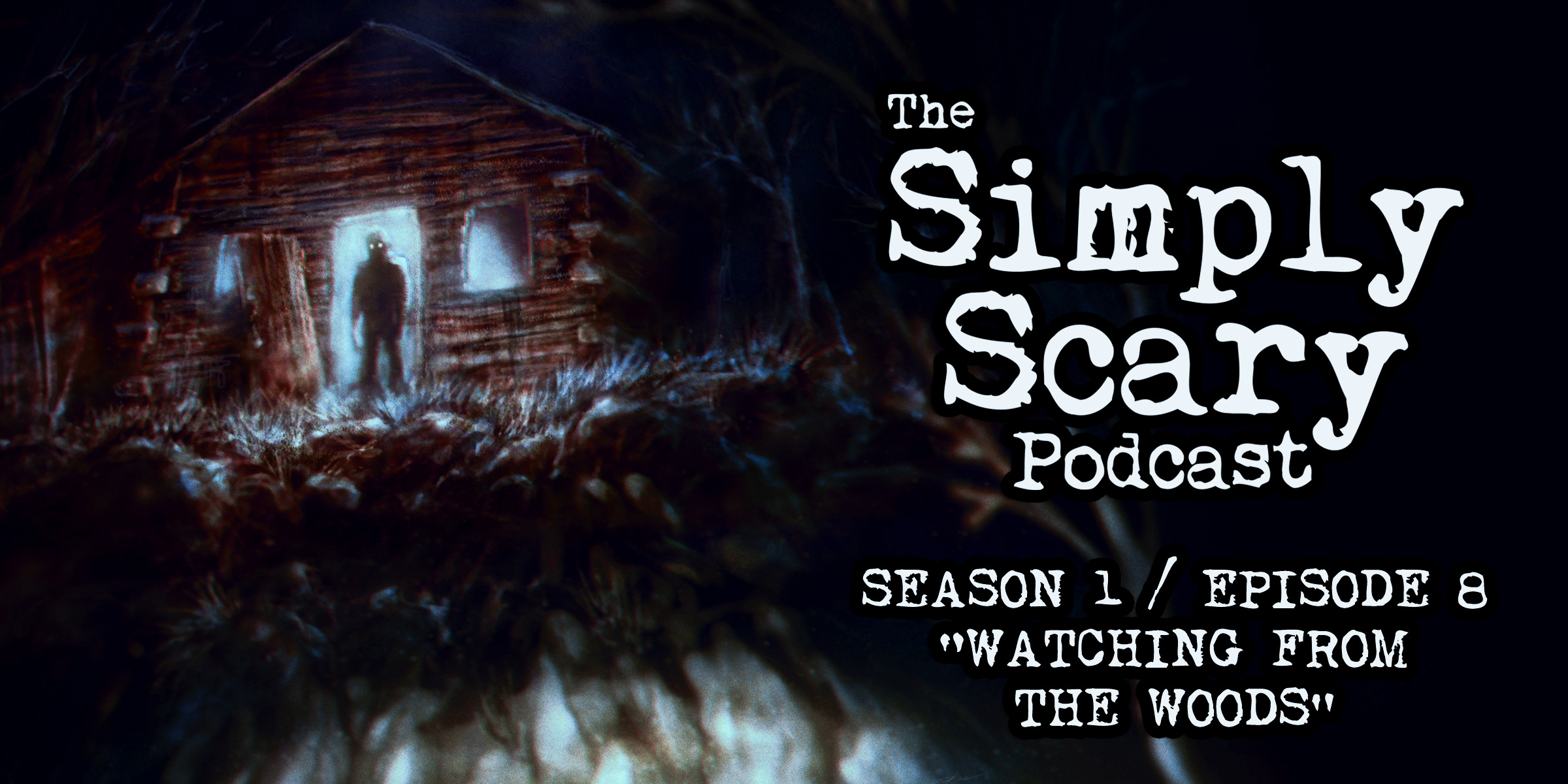 Welcome to Season 1, Episode 8 of The Simply Scary Podcast. Our eighth in our series is once again hosted by G.M. Danielson.
A dark time is upon us as winter's breath prepares to blow in the Northern Hemisphere and we will soon be reaching the point where the cold will spoil all that is beautiful. Though the outdoors is becoming more foreboding with each shortening day and the fun events under the summer sun are fast becoming a memory – fear not! …Or rather, be fearful, for the giving of thanks is coming, so we should be in an appreciative frame of mind. Thus, these stories are effectively meant as a public service of sorts. By the time these unfortunate tales of outdoor adventure gone horribly wrong are finished, you will all be thankful to be away from the wilderness for a while and out of a place where we never quite know what may be "Watching from the Woods."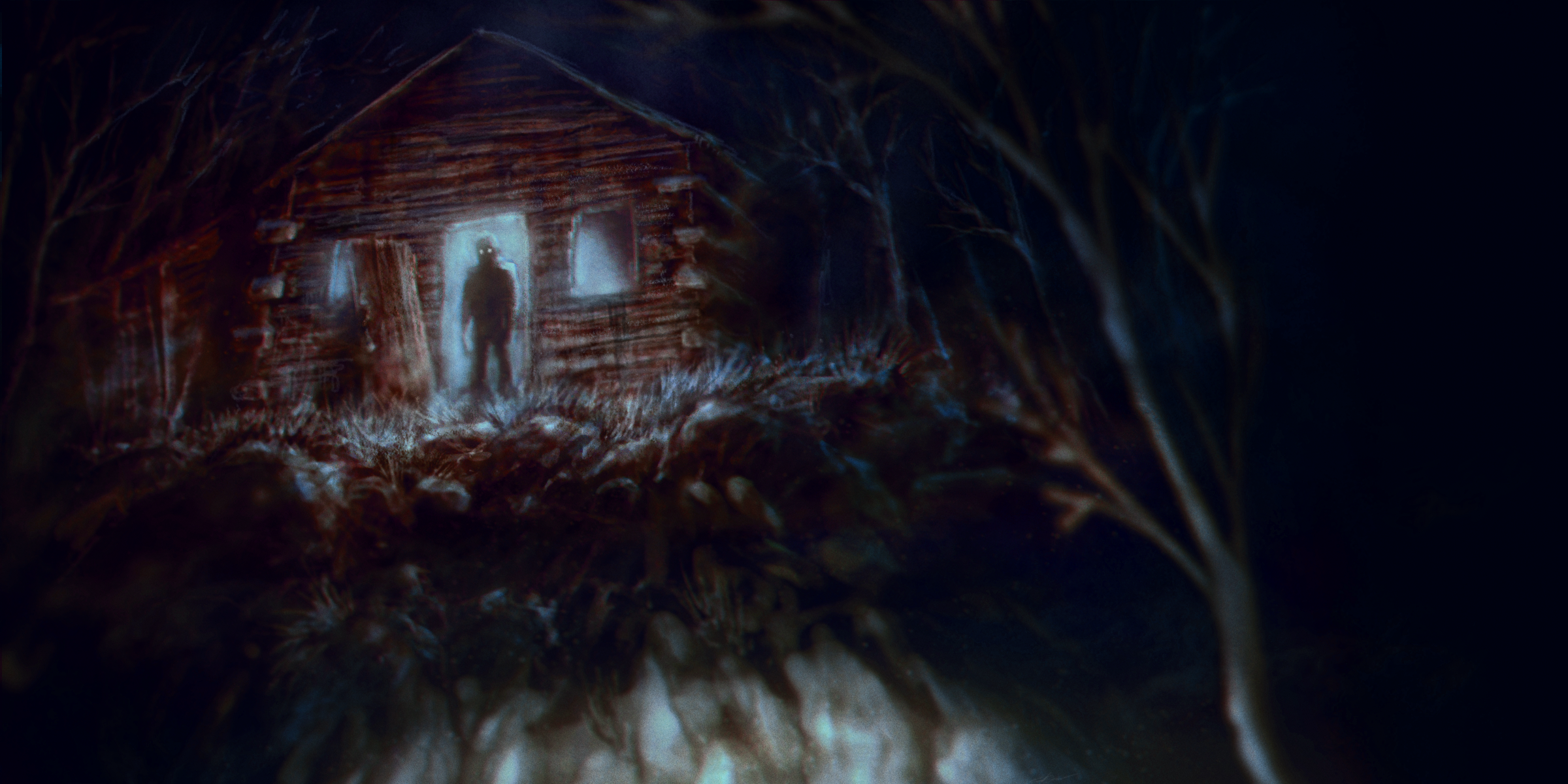 Original illustration of "Camper Appreciation" by David Romero
"Camper Appreciation" written by Seth Paul and performed by Steven Schniers. Production and score by Jesse Cornett. Three young troublemakers want to get the most out of their time at Camp Quiet Ridge. Their jaunt promises to entail tons of boring camp meetings. So instead, they decide to investigate a house in the woods nearby. Legend holds that this house used to be the home of an alleged mass murderer. Unspeakably memorable things were whispered to have been done with the bodies of his victims. Of course, our tough guys don't believe it, yet… they can't resist checking it out anyway. In doing so, they discover a truth much worse than the legends.
"Leave Your Flashlights at Home" written by Jeff Hartin and performed by Steve Taylor. Production and score by Jesse Cornett. In this tale, we embark on an excursion into a peaceful refuge of wilderness set aside for conservation. Your guide will be a park ranger who takes us through his experience of investigating a campsite on a cold winter's night. The ominous signs of violence that he discovers are only the beginning events of a horrendous curse that has befallen his park. 
Podcast executive produced and directed by: Craig Groshek
Podcast produced by: Jesse Cornett
Podcast hosted by: G.M. Danielson
Music & sound design by: Jesse Cornett
Script by: Dustin Koski and Jesse Cornett
Original artwork by: David Romero
Audio program © 2016 Chilling Entertainment, LLC – All Rights Reserved. No reproduction or use of this content is permitted without the express written consent of Chilling Entertainment, LLC. The copyrights for individually featured stories are held by the respective authors.